At Pupstanding, we have the perfect dog training program for every situation.
We'll teach you how to train your dog, giving you the knowledge and skills to keep your dog happy, healthy, and safe.

Virtual One-on-One Dog Training
Looking for private dog training? Schedule a One-on-One Virtual Coaching Session to receive personalized feedback and a training plan to reach your goals.

In-Person Private Dog Training
Are you located in the North Seattle metro area and looking for in-person private dog training and behavior help?
Schedule a Private In-Home Session to receive hands-on help and a training plan to reach your goals.

In-Person Group Classes
Cathy currently teaches group classes at the Seattle Humane facility in Bellevue, Wa.

Resource Guarding Foundations
Does your dog guard food, chews, toys, space, or even people? Learn how to stop your dog's resource guarding.
Check out our Resource Guarding Foundations Course — get instant access to self-paced curriculum and a personalized training plan in the included 1-on-1 virtual sessions with a certified canine behavior consultant.
Self-Paced Virtual Dog Training Workshops
Puppy problems getting you down? Are you getting frustrated with your teenage or adult dog's behavior?
Check out our Essentials Workshops — self-paced courses that each include a 20-minute one-on-one virtual coaching session with our certified dog trainer.
Starting at just $29 each
Workshop topics include:
Potty Training, Crate Training, Nipping & Biting, Socialization Foundations, All About Barking, Jumping & Counter Surfing

Our Dog Training Programs are Perfect for:
Learning how to socialize your new puppy

Addressing common puppyhood issues, such as potty accidents and nipping

Preparing to adopt a new dog and getting started on the right paw

Training basic obedience cues

Helping your dog overcome separation anxiety or leash aggression

Fixing problem behaviors, such as destructive chewing, digging, barking, or jumping

Dogs who get nervous in group classes or when unknown people enter the home

... and more!
Start Anytime, From Anywhere!
Online dog training makes it easy for you to start training right away, from anywhere in the world.
No need to wait for puppy vaccines to attend group classes. No waitlist to get into full group classes. Instant access and flexible, rotating workshop schedule.
Plus, there's no travel time and it's easy to get the whole family involved!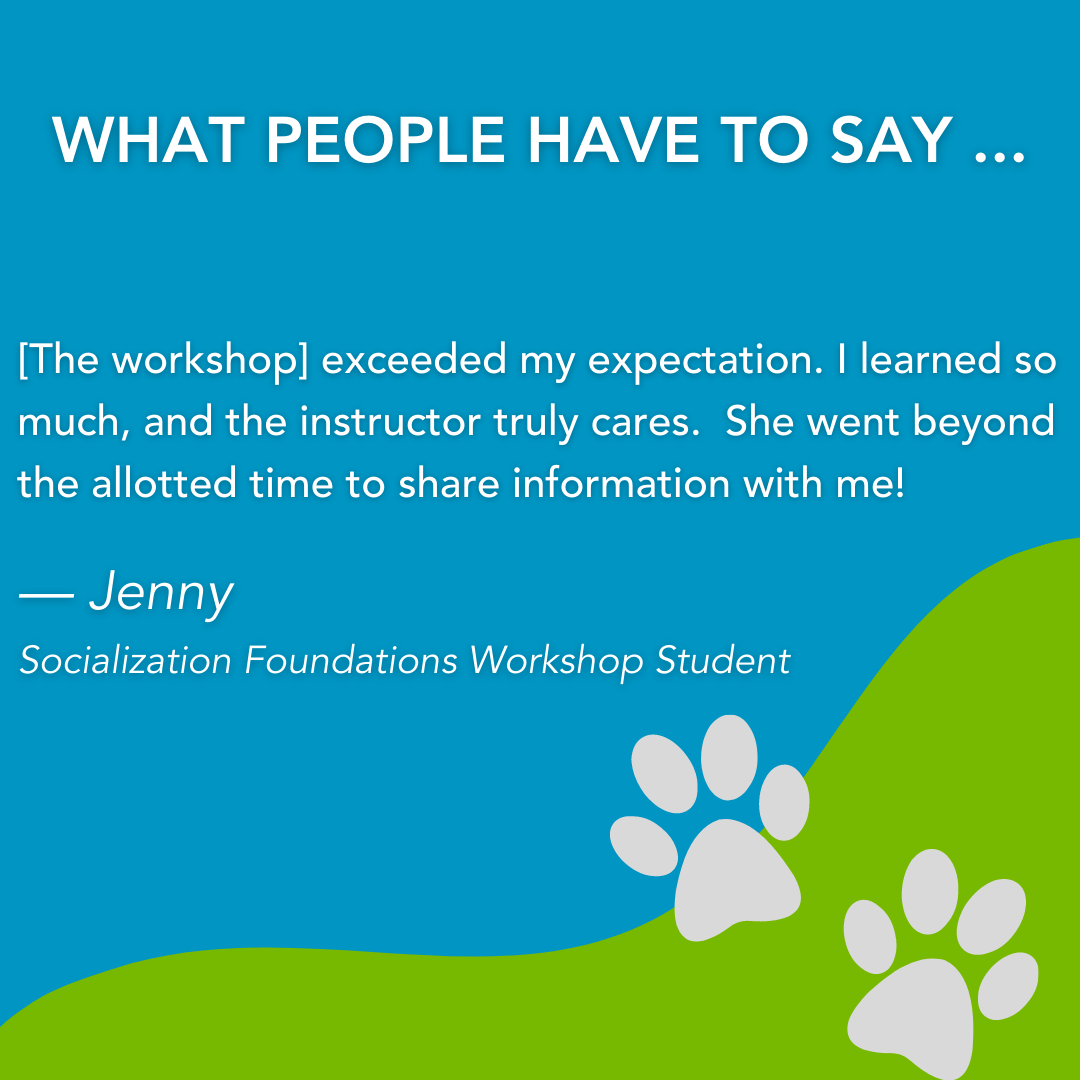 Have Questions?
We're here to help!
Email any questions about our workshops or one-on-one coaching to [email protected]