Dog Training Essentials:
All About Barking Workshop
Teach your dog to stop barking.
Barking is a natural dog behavior. But it can still drive you crazy and become a nuisance – especially if you live in an apartment or have nearby neighbors. Our Dog Training Essentials: All About Barking workshop can help you train your way to a quieter life with your dog.
This workshop includes lifetime access to instruction videos, training steps, and resources. It's everything you need to:
Understand why dogs bark
Properly respond to different types of barking
Teach your dog to be quiet when asked
Prevent barking out the window
Understand what to do when your dog barks at others while on leash
Determine whether your dog's barking is due to separation anxiety
And more!
Plus, workshop students receive a discount code for live virtual sessions with a certified dog trainer for additional needed support.

— $9 —
What people have to say...
"Useful information and GREAT follow-up resources after our gatherings! Cathy is super-encouraging and clearly knowledgeable about puppy training and behaviors."
— Dawna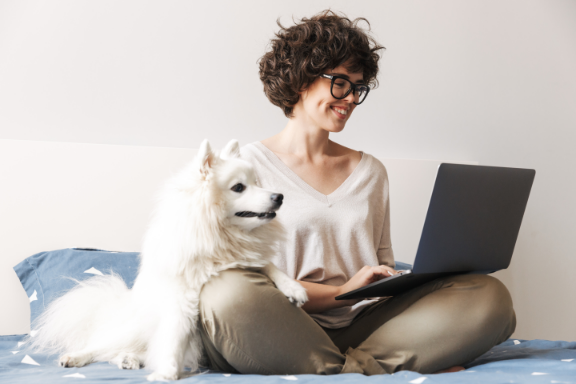 All About Barking Curriculum
More Workshops For You
Proactive puppy training sets the stage for a fulfilling lifelong relationship with your dog. Check out our catalog for more training workshops to help your puppy be a "pupstanding" citizen!