Dog Training Essentials:
Jumping & Counter Surfing Workshop
Learn how to stop and prevent your dog's jumping or counter surfing!
Does your dog jump on you or other people? Do they grab food or items off your countertops? Our Dog Training Essentials: Jumping & Counter Surfing workshop is for you!
With lifetime access to curriculum, videos, and training tips for a variety of lifestyles, you'll get the dog training help you need. Plus, students receive a discount code for live virtual sessions with a certified trainer for more training support.
Teach your dog what to do instead of jumping up
Learn how to set up your home environment to prevent jumping or counter surfing from happening
Teach your dog how to greet people politely
Avoid common mistakes that encourage jumping
Find out why your dog is jumping up on people in the first place
Learn about why it's important to address your dog's counter surfing in order to keep them safe and healthy

— $9 —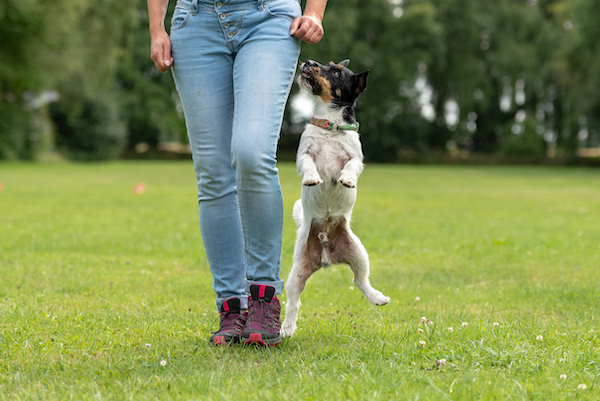 What people have to say...
"I think what you are offering is amazing, and Cathy is just fabulous. I took a basic training class with my pup, but I'm learning so much more."
— Lisa, Workshop Attendee
Jumping & Counter Surfing Curriculum
More Training Essentials Workshops For You
Proactive training sets the stage for a fulfilling lifelong relationship with your dog. Check out our catalog for more training workshops to help your dog be a "pupstanding" citizen!