Puppy Essentials:
Nipping & Biting Workshop
Puppy Nipping. Nip it in the bud.
Is your puppy doing their best impression of a land shark? Our Puppy Essentials: Nipping and Biting workshop will get them started on the right paw to prevent nipping from becoming a lifelong habit. From bite inhibition to help with the teething stage, we've got you covered.
This workshop includes a LIVE 20-minute virtual one-on-one session with Cathy Madson, a certified dog trainer and behavior consultant. Ask questions about nipping and get personalized training tips. You also have lifetime access to instructional videos and resources. It's everything you need to:
Quickly teach your puppy to stop nipping
Help them through the teething process
Redirect your puppy to appropriate chew toys and brain games
You'll get step-by-step instructions for teaching Leave It and Drop It
We'll even share our top picks for puppy teething chews and toys
What people have to say...
"I think what you are offering us is amazing, and Cathy is just fabulous. Thank you so much for this! I took a basic training class with my pup, but I'm learning so much more and having some of the things I'm already doing validated."
— Lisa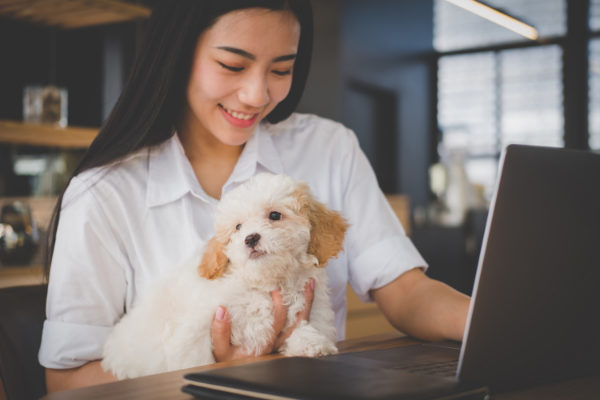 Puppy Nipping & Biting Curriculum
More Puppy Essentials Workshops For You
Proactive puppy training sets the stage for a fulfilling lifelong relationship with your dog. Check out our catalog for more training workshops to help your puppy be a "pupstanding" citizen!