Puppy Essentials:
Nipping & Biting Workshop
Puppy Nipping. Nip it in the bud.
Is your puppy doing their best impression of a land shark? Our Puppy Essentials: Nipping and Biting workshop will get them started on the right paw to prevent nipping from becoming a lifelong habit. From bite inhibition to help with the teething stage, we've got you covered.
This workshop helps you set you and your puppy up for success with in-depth training steps, example videos, product recommendations, and more to stop excessive nipping and mouthing. Plus, receive a discount code for live virtual sessions with a certified trainer for any additional support.
It's everything you need to:
Quickly teach your puppy to stop nipping
Help them through the teething process
Redirect your puppy to appropriate chew toys and brain games
You'll get step-by-step instructions for teaching Leave It and Drop It
We'll even share our top picks for puppy teething chews and toys
— $9 —

What people have to say...
"I think what you are offering us is amazing, and Cathy is just fabulous. Thank you so much for this! I took a basic training class with my pup, but I'm learning so much more and having some of the things I'm already doing validated."
— Lisa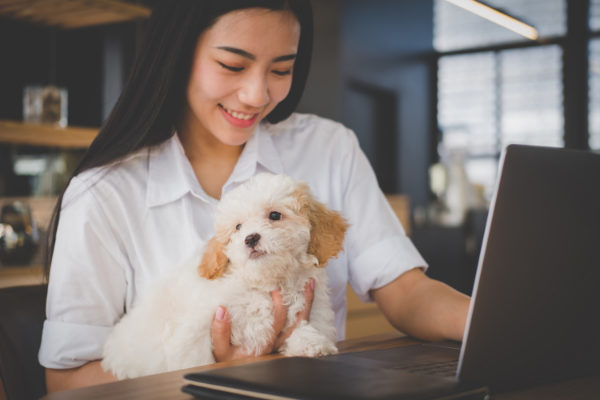 Puppy Nipping & Biting Curriculum
More Puppy Essentials Workshops For You
Proactive puppy training sets the stage for a fulfilling lifelong relationship with your dog. Check out our catalog for more training workshops to help your puppy be a "pupstanding" citizen!