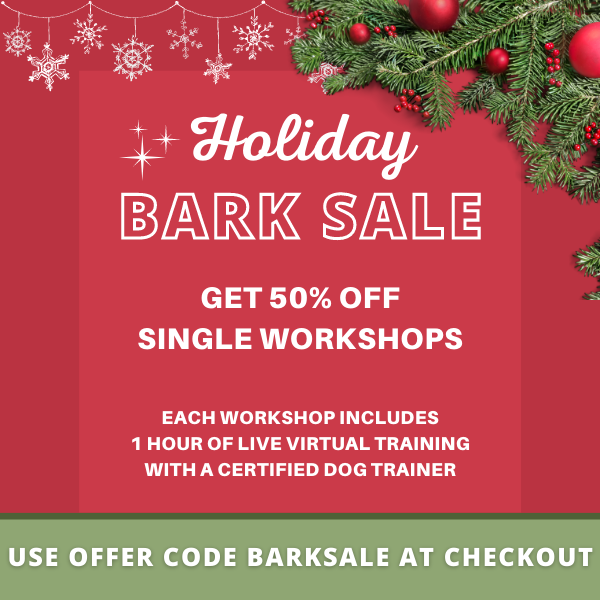 Our Essentials Workshops Include:
✔️ A LIVE virtual small-group session with a certified dog trainer
✔️ Unlimited access to workshop materials, resources, and videos
✔️ In-depth how-to's and problem-solving
✔️ Discussion and Q&A
✔️ Connection with fellow dog owners
✔️ Video demonstrations
✔️ Follow-up email support
Start Anytime, From Anywhere!
Training Essentials Workshops
Click on a workshop below to learn more and get started today!
Save even more with the all workshop bundle!
Private Dog Training
Looking for one-on-one training or behavior help? Click on the private dog training options below to learn more.